Performances
Forever Whitney – I Wanna Dance With Somebody
Presented by Get Set Productions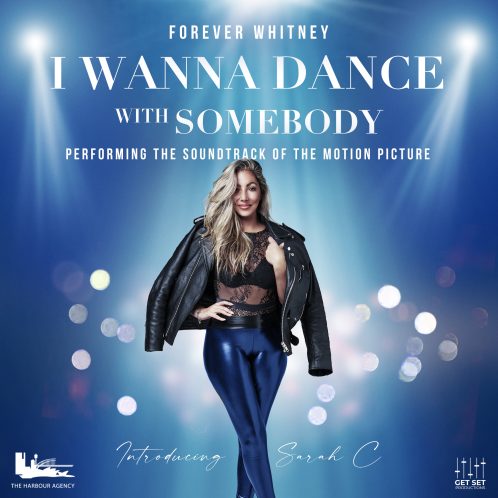 I Wanna Dance With Somebody—the soundtrack of the motion picture, live in concert—will have you immersed in a musical celebration of the incomparable Whitney Houston.
From New Jersey choir girl to one of the best-selling and most awarded recording artists of all time, FOREVER WHITNEY is a concert celebration of the trailblazing life and career of Whitney Houston.
Featuring talented Australian vocal powerhouse Sarah C, The FOREVER WHITNEY concert will feature all the hits from Whitney Houston's catalogue.
"Sarah C (is) a talented singer who possesses a combination of dynamite energy and an extremely unique, powerful and soulful voice." —HiFi Way
"There is only one female artist I know that can deliver a show this vocally demanding, and that is Sarah C." —Jason Singh
Sarah C's extensive work on stage and screen has earned her many accolades from being hand-picked to sing exclusively for Oscar Winners and Hollywood Royalty Goldie Hawn and Susan Sarandon to working with some of Australia's biggest names in the business including Kylie Minogue and Daryl Braithwaite.
With tracks such as "How I will I Know", "I Wanna Dance with Somebody", "I Will Always Love You", "I'm Every Woman", "Saving All My Love For You" to name a few, FOREVER WHITNEY will be a spectacular evening celebrating the legend that is Whitney Houston.
Don't You Wanna Dance?
Event Information
DATE
26 May 2023 -
26 May 2023
TIME
7.30pm
VENUE
Horsham Town Hall Theatre
71 Pynsent Street
Horsham VIC 3400
DURATION
2 hours
PRICE
All tickets $65
SHARE THIS EVENT